Closed loop climate control for electrical cabinet.
We specialize in the Cosmotec climate control systems for electrical cabinets for general industrial and ICT market.
We strive to be a solution provider for your business, not just a equipment seller. Hence, we gladly share our knowledge of climate control solutions with our customers. So that our customers can focus on their core business activities.
Whether it is heating, cooling, ventilating or regulating of climate for the control cabinets. By providing us some basic information such as enclosure dimension, heat dissipation load, installation location and etc, We can offer a suitable solution for our customer application and meeting their requirements. 
Cosmotec Cabinet Air conditioners, Air to Air heat exchanger and Air/water heat exchanger are suitable for: Telecommunication Racks, Amplifier Cabinets, VSD Panel, VFD Panel, Inverter Cabinets, Transformer Panel, PLC Panel, CNC machines, Laser cutting machines, 19" electronics rack and etc. They provide close loop cooling, prevent internal air from mixing with external ambient air, keeping your cabinet clean and cool at your preferred temperature.
We offer effective, energy efficient heating, ventilating and close loop cooling systems to meet your unique requirements. We also offer a full line of filter fans, high capacity top mounted radial fan, air conditioners, Air to air heat exchangers, Air to water heat exchanger and heaters with a spectrum of required protection ratings, voltages, mounting, orientation and cooling capacity, you can be sure that we have the solution to cater to your unique requirements and keep your equipment operating at optimum levels. 
Variants available: Top mounted, side mounted, recessed, full recessed, slim type, outdoor, wash-down type, stainless steel type, 19" rack type and spot cooler.
Wide range of voltages, cooling capacity and sizes available to meet with your cabinets dimension and installations.
Depending what your projects specification requirement calls for. We have the climate control systems that can meet with your individual requirements. 
The Cosmotec Water/Liquid Chiller is designed especially for use in industrial situations. (Oil Chiller available)

The use of the chiller provides the means to accurately control the temperature of the water or liquid to be cooled. All the production steps, from development to the components study, are oriented to offer a high quality and a customised solution in accordance with the customer's needs.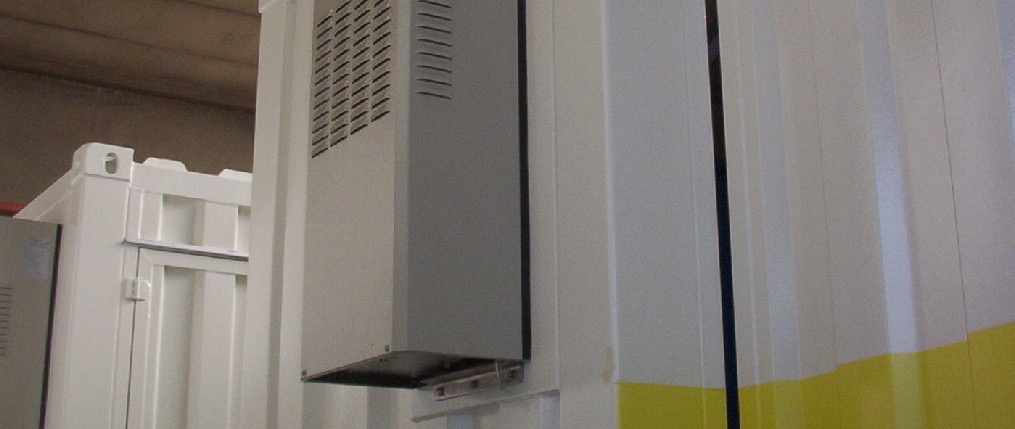 Servicing and maintenance of Cosmotec cabinet cooling units
There are times where the control cabinets or machines you bought came with cooling unit or air conditioner. Regular servicing and maintenance is required to make sure that these air conditioners operate at optimum condition. 
These enclosure air conditioners ensure that the sensitive electronics components in the cabinets/machines are running at optimum condition. Maintaining the precision of your tools, lines and signals, preventing trips and faults from occurring. Non proper maintenance of these cabinet air conditioners may cause these sensitive electronics in the cabinets to get heated up and tripped, causing you valuable production time.
Contact us for a no obligation discussion, we would be glad to hear from you.